As previously posted, I had the opportunity to go back to Europe and speak about Becky's Hope to the Romanian churches located outside of Romania. I also had the pleasure and opportunity to meet with families in Romania, specifically focusing on the moms.
Although I had planned to be in places like Gratz, Austria and Bulgaria, the Lord had other plans for me. His plans are far greater than ours, and we praise Him for his protection and guidance for my group and I.
Speaking at the Romanian Baptist Church of Vienna, sharing the vision for Becky's Hope in Romania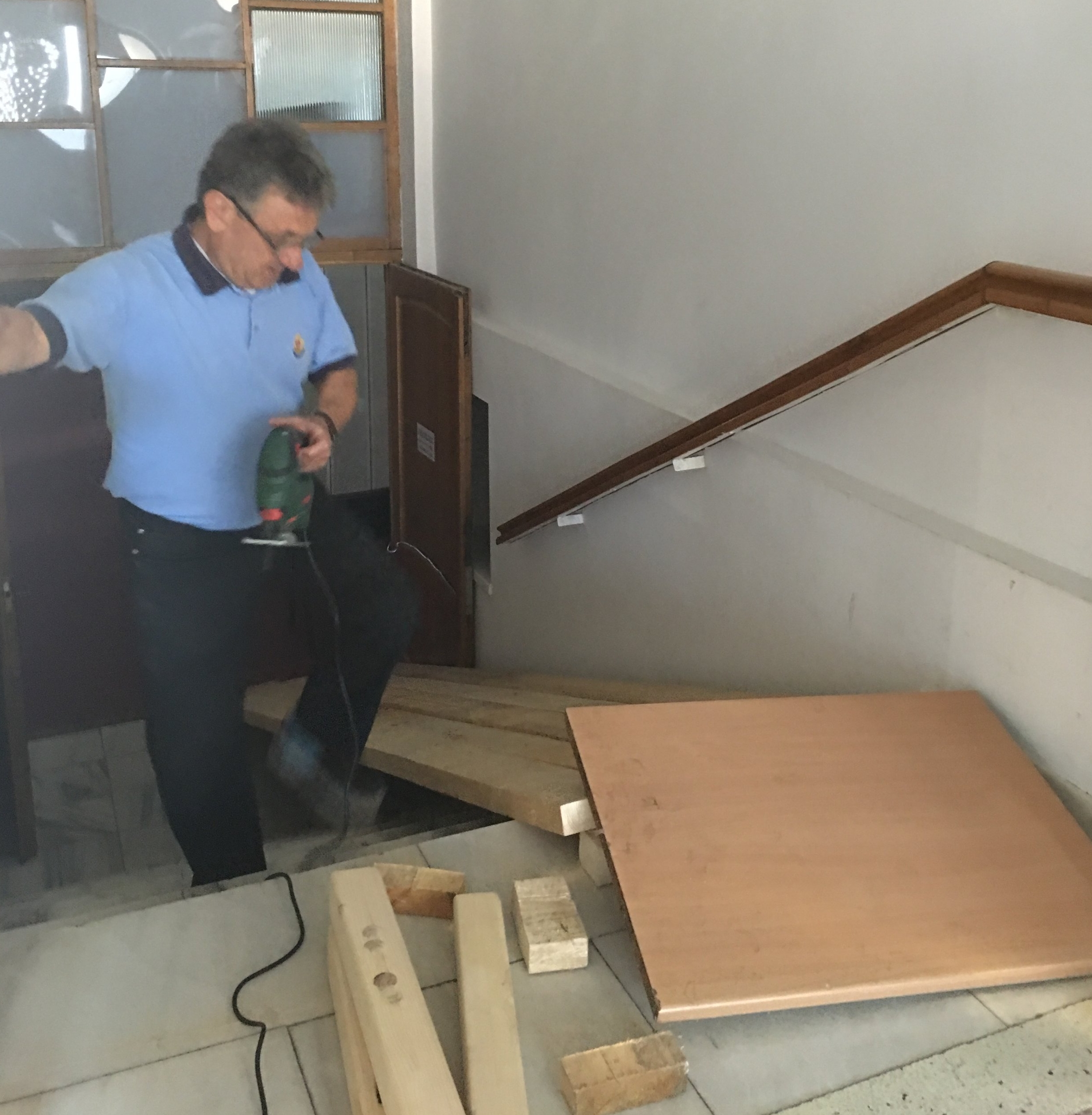 On August 27th, we had a meeting with special needs individuals and their families. This took place at Betel Baptist Church in Cluj, Romania.
There was a need to build a temporary ramp for those in wheelchairs so that they could attend.
The following day, on August 28th at Betel Baptist Church in Cluj, Oana Albu, a young lady with Muscular Dystrophy gave her testimony.
Oana came to Christ 2 years ago and was at the Becky's Hope retreat last year. There she was able to take part in finding healing and deliverance from a life full of bitterness and anger due to her disability.
I find joy in visiting families that have children with special needs. It's so great to see that the hope and faith they have in God is what gives them peace and strength each day.
On September 16-25 I had the wonderful opportunity to present Becky's Hope to the Romanian Church in London, England for the very first time. Our goal is to reach out to as many Romanians living outside of Romania as possible, raising awareness and asking for them to get involved and to support and pray for the work that we do.